Akkåville is a country located at the Norigin's largest province Glasollimbrier. Akkåville borders Sunoria to the South, Ugaly to the South-West and Anselmsmumonia to the East. The capital city is Cinestria (host city of NSC 63).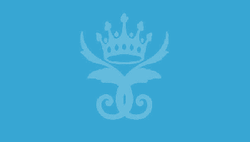 Approximately 3,8 million people live in the country.
The national broadcaster of the country is AkkåTV, and they are responsible for choosing the entry that represents Akkåville in the Nation Song Contest.
Statistics
| NSC | Artist | Song | YouTube | Place (F) | Points (F) | Place (SF) | Points (SF) |
| --- | --- | --- | --- | --- | --- | --- | --- |
| 46 | Adam Lambert | No boundaries | link | - | - | 13 | 61 |
| 47 | Preluders | Everyday girl | link | - | - | 18 | 46 |
| 48 | Clint Mansell | Lux Aeterna | link | 13 | 99 | 6 | 92 |
| 49 | Zemlja Gruva | Da bi nam | link | 17 | 71 | 9 | 60 |
| 50 | Tina Karol | Shinshilla | link | 14 | 84 | 7 | 75 |
| 51 | Dunja Ilic | Bidermajer | link | - | - | 12 | 50 |
| 52 | Lily Allen | Alfie | link | - | - | 23 | 16 |
| 54 | Blake McGrath | The Night | link | - | - | 15 | 45 |
| 55 | Celine Dion | Eyes on me | link | 24 | 61 | 10 | 67 |
| 56 | Ogi B | Ostavi sve | link | 3 | 126 | 3 | 96 |
| 57 | Mikelangelo Loconte | Tatoue Moi | link | 19 | 83 | PQ | - |
| 58 | Monica Naranjo | Ain't gonna cry | link | 21 | 93 | 5 | 87 |
| 59 | nipplepeople | Sutra | link | 5 | 148 | 2 | 100 |
| 60 | Elemental | Vertigo | link | 27 | 54 | PQ | - |
| 61 | Apocalyptica ft. Nina Hagen | Seemann | link | - | - | 12 | 64 |
| 62 | Caro Emerald | That man | link | 1 | 183 | 1 | 130 |
| 63 | Jovana Nikolić | Srećan put | link | 27 | 75 | PQ | - |
| 64 | Nina Zilli ft. Giuliano Palma | 50mila | link | - | - | 24 | 21 |
| 65 | Scissor Sisters | Invisible Light | link | 19 | 94 | 4 | 89 |
| 66 | Paul Oakenfold ft. Matt Goss | Firefly | link | 6 | 142 | 6 | 87 |
| 67 | Shania Twain | Ka-Ching! | link | 12 | 127 | PQ | - |
| 68 | Paolo Meneguzzi | Imprevedibile | link | 15 | 122 | 16 (REJU) | 59 |
| 69 | In-Grid | Vive Le Swing | link | 21 | 90 | 9 | 72 |
| 70 | Emma Bunton | Maybe | link | 26 | 61 | 2 | 85 |
| 71 | Akira Yamaoka | Room of Angels | link | 25 | 84 | 10 | 69 |
| 72 | The Young Professionals | D.I.S.C.O. | link | 13 | 108 | 8 | 71 |
| 73 | Huckleberry Finn | Girl Stop | link | - | - | 17 | 57 |
| 74 | Valeriji Meladze ft. Anastasija | Bezotvetno | link | - | - | 14 | 55 |
| 75 | Röyksopp ft. Karin Dreijer | | link | - | - | 13 | 61 |
| 76 | Florrie | Experimenting with Rugs | link | 24 | 82 | 6 | 83 |
| 77 | Yuki Kajiura | A Song Of Storm And Fire | link | 21 | 88 | 7 | 78 |
| 78 | Kylie Minogue | Confide In Me | link | - | - | 12 | 66 |
| 79 | Beirut | Elephant Gun | link | 23 | 98 | 5 | 86 |
| 80 | Graffiti6 | Annie You Save Me | link | - | - | 11 | 68 |
| 81 | Sophie Ellis-Bextor | Catch You | link | 14 | 109 | 2 | 107 |
| 82 | Glen Check | French Virgin Party & Battaille! | link | 20 | 88 | 6 | 78 |
| 83 | Emeli Sandé | My Kind Of Love | link | - | - | 24 | 32 |
| 84 | Caro Emerald | Back It Up | link | 11 | 120 | 9 | 71 |
| 85 | Vanessa Paradis & -M- | La Seine | link | 5 | 149 | 1 | 98 |
| 86 | Eric Speed | Maniac | link | 3 | 151 | PQ | - |
| 87 | Sebastien Tellier | Russian Attractions | link | 13 | 110 | PQ | - |
| 88 | Radiohead | Lotus Flower | link | - | - | 15 | 54 |
| 89 | Loreen | Crying Out Your Name | link | 4 | 161 | 2 | 96 |
| 90 | Rihanna | Diamonds | link | 13 | 117 | PQ | - |
| 91 | November Növelet | Magic | link | - | - | 12 | 57 |
| 92 | Sirusho | PreGomesh | link | 2 | 174 | 3 | 101 |
| 93 | Sweet Brown | Ain't Nobody Got Time For That | link | 15 | 109 | PQ | - |
| 94 | The Young Professionals | Be With You Tonight | link | 15 | 118 | 11 | 69 |
| 95 | Zazie | Je Suis Un Homme | link | - | - | 24 | 31 |
| 98 | Austin Mahone | What About Love | link | - | - | | |