Pigeon Island
Member station
PGTV
Appearances
Appearances
52
Debut
NSC 45
Best result
1st, F NSC 56; NSC 59; NSC 63
Worst result
15th, SF NSC 65

Pigeon Island is one of the most beautiful islands on NSC.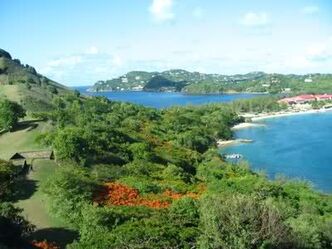 Capital City: Simon City
Population: 10, 000
Area: 10, 000 km2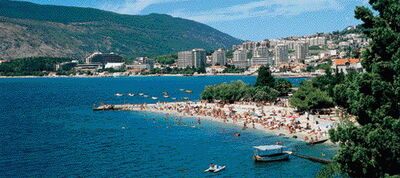 President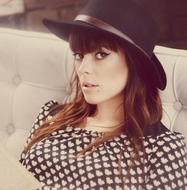 Lenka became a president of Pigeon Island on 24th December (2009).
She brought victory for our island with her famous song "Trouble is a friend".

Pigeon Island is proud to have president like her.
Prime Minister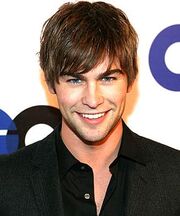 Chace Crawford became a premier of Pigeon Island on 3th October (2010).
He managed to achieve a good relation with other NSC countries.
The most interesting thing about him is that he is engaged with Kristina Pelakova, president of Horehronieland.
Pigeon National Park
We also have a national park in the center of the island with beautiful nature and also many animals.

'Not to hurt our humble brethren the animals 'is our first duty to them.
But to stop there is not enough!
'We have a higher duty - to be of service 'to them whenever they require it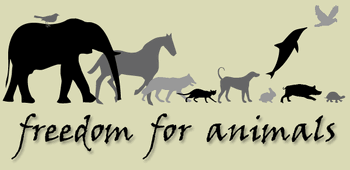 Saint animal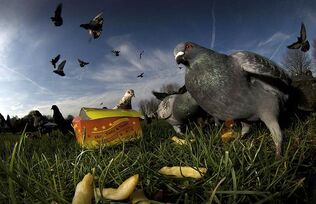 Pigeons came to this island a many years ago.
They formed an alliance with citizens.
First president of Pigeon Island, Zizela Fon Djon, was 'saved by them in cold war between natives and wild aggressors from Amasonia.
Natural characteristics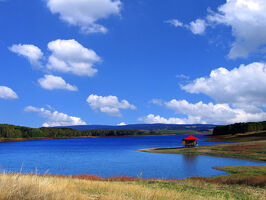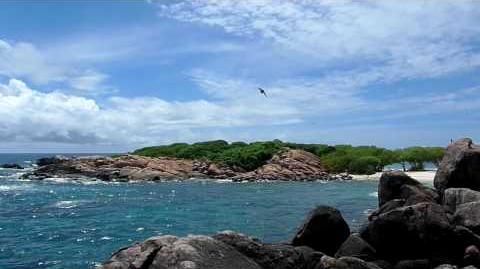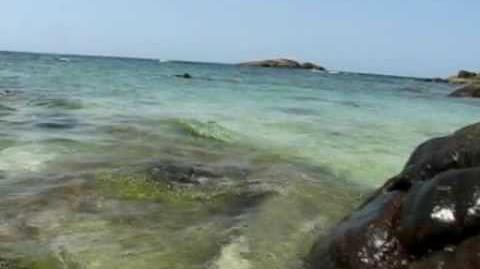 Life on island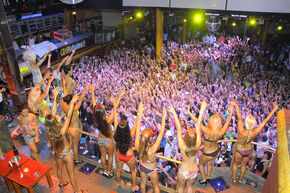 Our moto is Contented with little, yet wishing for more.
We are happy to be a part of NSC Community :)
Map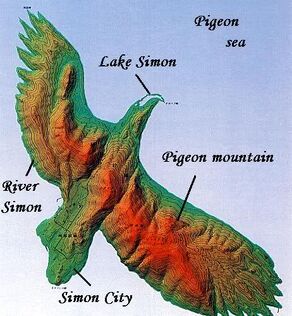 NSC Entries
| NSC # | Artist | Song | Place | Points | YT |
| --- | --- | --- | --- | --- | --- |
| NSC 45 | Mesh | Friends Like This | 14(sf) | 57 | YT |
| NSC 46 | Rihanna | Russian Roulette | 11 | 121 | YT |
| NSC 47 | Roser | La Bestia | 17 | 96 | YT |
| NSC 48 | Luca Turilli | Mystic and Divine | 15 | 98 | YT |
| NSC 49 | Cascada | Pyromania | 17 | 71 | YT |
| NSC 50 | Frankmusik | Confusion Girl | 05 | 123 | YT |
| NSC 51 | Julian Cely | Pour Elle | 15 | 60 | YT |
| NSC 52 | Studio Alektik | Don't Destroy | 04 | 126 | YT |
| NSC 53 | Jennifer Paige | Underestimated | 25 | 51 | YT |
| NSC 54 | Gabriella Cilmi | On A Mission | 05 | 141 | YT |
| NSC 55 | Ellie Goulding | Guns And Horses | 18 | 103 | YT |
| NSC 56 | Cristina Rus | I Don't See Ya | 01 | 136 | YT |
| NSC 57 | Girlicious | Maniac | 23 | 76 | YT |
| NSC 58 | Alana Grace | Black Roses Red | 08 | 117 | YT |
| NSC 59 | Lenka | Trouble Is A Friend | 01 | 167 | YT |
| NSC 60 | Svadbas | Treblebass | 14 | 106 | YT |
| NSC 61 | Marie Digby | Feel | 03 | 159 | YT |
| NSC 62 | Halestorm | Familiar Taste Of Poison | 16 | 102 | YT |
| NSC 63 | Ingrid Michaelson | Maybe | 01 | 157 | YT |
| NSC 64 | Valentine | Black Sheep | 09 | 138 | YT |
| NSC 65 | Katra | One Wish Away | 15(sf) | 58 | YT |
| NSC 66 | Dim Chris ft. Amanda Wilson | Sometimes | 10 | 128 | YT |
| NSC 67 | Tatiana Okupnik | Spider Web | 11(sf) | 68 | YT |
| NSC 68 | Natalia Kills | Wonderland | 06 | 158 | [YT] |
| NSC 69 | Caravan Palace | Jolie Coquine | 26 | 76 | [YT] |
| NSC 70 | Alice Gold | Runaway Love | 16 | 94 | [YT} |
| NSC 71 | Mohombi ft. Nicole Scherzinger | Coconut Tree | 21 | 100 | [YT] |
| NSC 72 | Linda Teodosiu | Alive | 07 | 137 | YT |
| NSC 73 | Pia Toscano | This Time | 11 | 134 | YT |
| NSC 74 | Sara Bareilles | Gonna Get Over You | 18 | 108 | YT |
| NSC 75 | Sunday Girl | Love U More | 08 | 155 | YT |
| NSC 76 | Ruby Frost | Porcupine | 12(sf) | 62 | YT |
| NSC 77 | Raffaela Wais | Heaven Only Knows | 13(sf) | 62 | YT |
| NSC 78 | Gemma Copas | Invisible | 01 | 200 | YT |
| NSC 79 | Sander Van Doorn ft. Carol Lee | Love Is Darkness | 19 | 103 | YT |
| NSC 80 | Full of Keys | All The Roses | 15(sf) | 45 | YT |
| NSC 81 | Regina Spektor | All The Rowboats | 02 | 200 | YT |
| NSC 82 | Electric Lady Lab | Taking Off | 09 | 132 | YT |
| NSC 83 | Tatana ft. Natalia Kills | You Can't Get In My Head (If You Don't Get In My Bed) | 12(sf) | 68 | YT |
| NSC 84 | Amanda Mair | House | 19 | 96 | YT |
| NSC 85 | YADi | Guillotine | 10 | 126 | YT |
| NSC 86 | Sebjak | Follow Me | 11 | 113 | YT |
| NSC 87 | Hampenberg ft. Jesper Nohrstedt | Glorious | 01 | 219 | YT |
| NSC 88 | Havana Brown | You'll Be Mine | 26 | 72 | YT |
| NSC 89 | Foxes | Echo | 18 | 107 | YT |
| NSC 90 | Icona Pop | We Got the World | 16(sf) | 52 | YT |
| NSC 91 | Lindsey Stirling | Elements | 07 | 137 | YT |
| NSC 92 | Samantha Jade | What You've Done to Me | 10 | 137 | YT |
| NSC 93 | Kelly Sweet | Ashes of My Paradise | 16(sf) | 60 | YT |
| NSC 94 | Adrian Lux ft. The Good Natured | Alive | 13 | 122 | YT |
| NSC 95 | Lena | Neon (Lonely People) | 08 | 144 | YT |
| NSC 96 | NoNoNo | Pumpin' Blood | 02 | 160 | YT |
| NSC 97 | Kika | Alive | 27 | 58 | YT |
| NSC 98 | Nina Nesbitt | Way In The World | 08 | 140 | YT |
| NSC 99 | Rudimental ft. Foxes | Right Here | 26 | 59 | YT |
| NSC 100 | Elen Levon | Wild Child | 02 | 171 | YT |
| NSC 101 | Krewella | Live For the Night | 10 | 131 | YT |
| NSC 102 | Laleh | Colors | 01 | 215 | YT |
| NSC 103 | Le Kid | Physical | 05 | 140 | YT |
| NSC 104 | Kato & Safri Duo ft. Björnskov | Dimitto (Let Go) | 10 | 133 | YT |
| NSC 105 | Iiris | Tigerhead | 11(sf) | 75 | YT |
| NSC 106 | Eleni Foureira | Wind of Love | 15(sf) | 59 | YT |
| NSC 107 | Oonagh | Gäa | 01 | 210 | YT |
NSC Spinoffs
| Spinoff | Artist | Song | Place | YT |
| --- | --- | --- | --- | --- |
| Halloween 2 | Ludo | Love Me Dead | 1 | [YT] |
| NSC NF 10 | Hayk Kasparov | Du Gites | 19 | [YT] |
| Congratulations 6 | Gabriella Cilmi | On A Mission | 20 | [YT] |
| Christmas 4 | Lenka | All My Bells Are Ringing | 1 | [YT] |
| AATW Lithuania | Liepa | Laiminga | 3 | [YT] |
| Music Video | Maksim Mrvica | Exodus | 7 | [YT] |
| Covers 2 | Simon | This Love | 11 | [YT] |
| ESC 2011 | Maja Keuc | Vanilia | 7 | [YT] |
| Doubles 2 (Pigeon Island and Zaprya) | Within Temptation | Sinead | 1 | [YT] |
| AATW Denmark | Ana Faroe | Playing With Fire | 4 | [YT] |
| Country Randomiser | Sister Siren | Innocent Killah | 1 | [YT] |
| Congratulations 7 | Valentine | Black Sheep | 10 | YT |
| Congratulations 8 | Sunday Girl | Love U More | 14 | YT |
Other Spinoffs
| Spinoff | Artist | Song | Place | YT |
| --- | --- | --- | --- | --- |
| FSC Christmas | Gabriella Cilmi | Worm This Winter | 2 | YT |
| FSC Movie Songs | Mariet Laforet | Mon Amour Mon Ami | 1 | YT |
| FSC Winter Holidays Spin-Off | Kylie Minogue | Let It Snow | 1 | YT |
| FSC Non-ESC songs by ESC artists Spin-Off | Shiri Maimon | Ahva Ktana | 2 | YT |
| FSC Love Songs | Tone Damli Aaberge | I Love You | 10 | YT |
| FSC Folk Song | Maria Villalon | Agüita de Abril | 4 | YT |