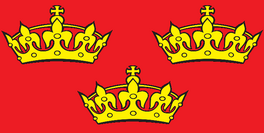 Kingdom of Erås was founded in 877, the Eråsian people is very proud of their country.Their national treasures and culture is something Eråsian's love. The Capital of Kingdom of Erås is named Erås City, 7,8 million people have moved there the last 10 years. The city have from 1st of January 2010, 12,2 million people. Erås City have alot of skyscrapers, one of the worlds largest buildings is in Erås City, like World Trade Center Erås with their 222 floors. Kingdom of Erås have alot of cities, but still in 2010 most people live in villages or small towns. With a population of 1 273 332 988 is Kingdom of Erås one of the most populated countries in the world.
Nation Song Contest
Edit
To Be Updated!
Section heading
Edit
Write the second section of your article here.
Community content is available under
CC-BY-SA
unless otherwise noted.