Salurno is the capital and the second biggest city in Saint Joe & Southgulfia. It's in the Bundesdistrikt, the smallest province of St. Joe & Southgulfia.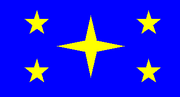 Until 2008,
Cape Thimpu
was the capital city of
St. Joe & Southgulfia
. Many people in
Tirol
and
St. Joe
were unpolite, because Cape Thimpu is also the capital of the province of
Southgulfia
and the southgulfians are dominating in Cape Thimpu. So the government decited to declare a new capital, where no peoples are dominating. At that point of time, Salurno was a small port where the river Etsch met the sea. Although Salurno was a southgulfian city, most of the people wanted it to be the new capital, because many peoples are living there. To prevent new dissatifaction, the government decited to make the town an autonomic district.
Since Salurno is the capital of St. Joe & Southgulfia, the population grew dramatically. Nowadays the town is much bigger than the Bundesdistrikt itself. The part of Salurno, which is outside of the Bundesdistrikt is called "Salurn-Aussenseiter".
Geography
Edit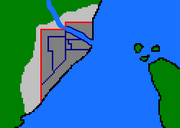 Salurno is the second biggest city in St. Joe & Southgulfia, at the Saint Joe-Strait. It's also where the river Etsch meets the sea.
There are 6 parts of the town:
Silz
Flaurling
Kuestnwach
Salurner Klaus'
Government-District
Etschbrugg
The Government-District is the smallest district in the center of Salurno. It's where the houses governtment are.
Kuestnwach and Salurner Klaus' are the most famous districts, because there are beautiful beaches there. There's also a line about Salurner Klaus' and the river Etsch in the St. Joe and Southgulfia anthem "Bozner Bergsteigermarsch":
Von Sigmundskron der Etsch entlang, bis zur Salurner Klaus'.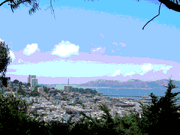 Community content is available under
CC-BY-SA
unless otherwise noted.